Our Mission
Abhi and Rishi both started with the idea of how we can help fight climate change. We found that one solution lies in the soil below our feet. Soil can store tremendous amounts of carbon that plants can use to grow and in turn feed all of us.
We also found through many experiences, ours and people we know that being in nature has a profoundly positive effect on our mental well-being. Abhi was cured of his anxiety by being in nature. One of our friends has been using gardening to cure thier stress for 30 years. We also met a veteran father and his son who where overcoming PTSD through gardening in thier garden in Santa Monica.
These two different ideas collided in our heads to create Healing Gardens. Bringing gorgeous Gardens to people who need to de-stress. At the same time making gardeners revenue so they can use more high carbon soil.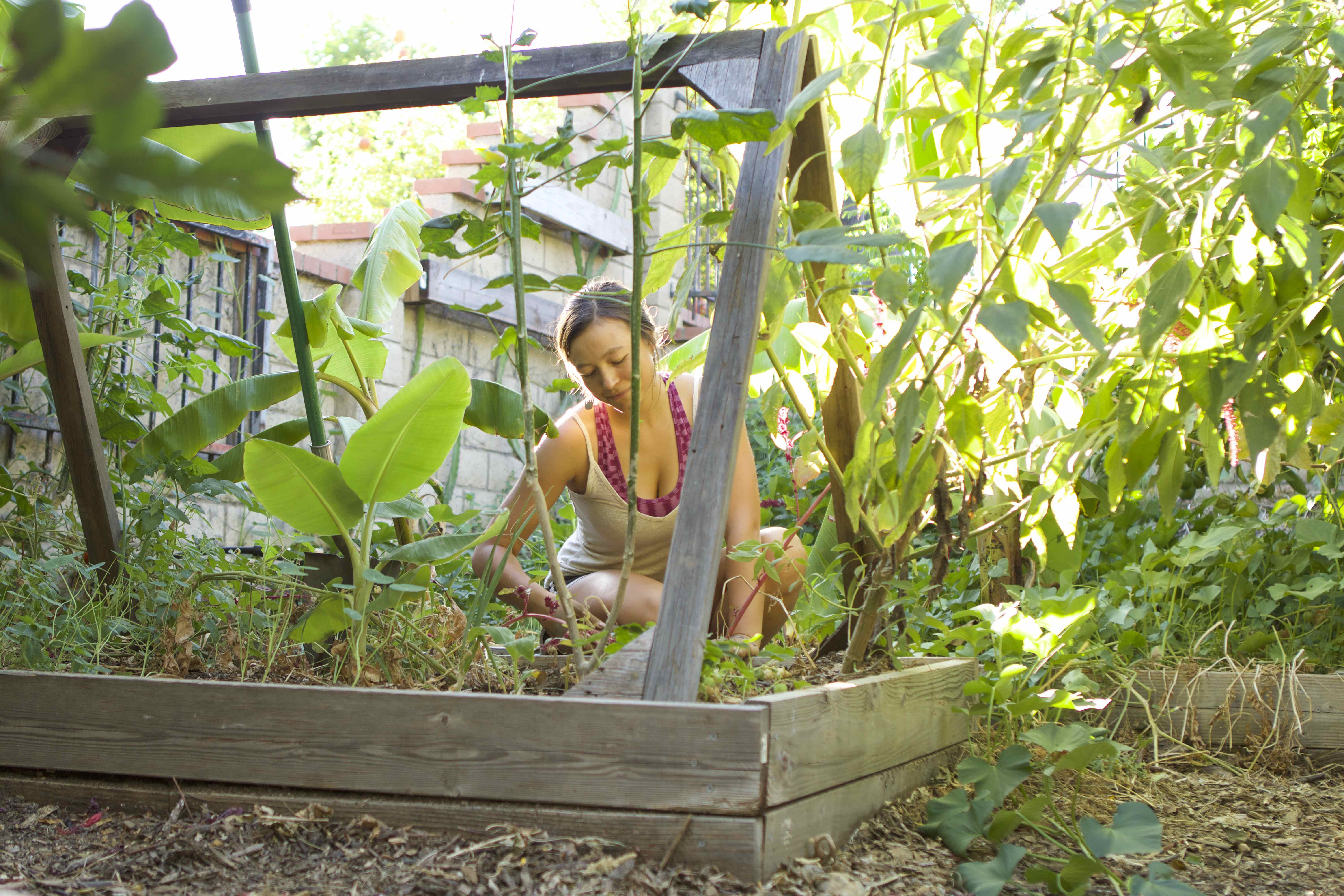 Meet the Team
Abhishek Arora
Co-Founder and CEO
Arora wants to live in a jungle. Since there are no jungles nearby he wants to bring them to his neighborhood
Prior to co-founding Healing Gardens he founded HyreCar that he took to Nasdaq. He also founded Fillskills, an online marketplace to improve career skills. At Fillskills he developed proprietary self-learning algorithms to search, parse, and analyze national job data.
Farmer Rishi
Co-Founder
Farmer Rishi Kumar is a small-scale farmer, sustainability educator and consultant. Since 2010 he has been working in Los Angeles to grow food, restore soil and connect people through the power of gardens. He operates Sarvodaya Farms in Pomona, CA and now works with Kiss the Ground to help more people connect with the hopeful message of regenerative gardening and agriculture. Rishi has a degree in Computer Science from UC San Diego (2010).
Sharing a Garden
The Sharing Economy of Gardening Therapy
Horticulture and woodland therapies are attracting attention thanks to the increasingly well-documented value of the outdoors for people's mental health and well-being. Urban gardens offer the same therapy without the travel. In fact, research has shown that the flexible nature of gardening allows guests to feel empowered in a non-threatening space. It also helps develop nurturing skills and is thought to boost mindfulness, as well as increasing serotonin and dopamine levels.
"Somewhere between right and wrong, there is a garden. I'll meet you there." - Rumi
It is essential to the future of our planet that we are able to re-establish our role as caregivers of Earth in a deep and meaningful manner. Gardners help to maintain habitats and corridors that allow plant and animal to thrive and migrate, and create spaces for human connection. By connecting gradeners who treat their land as lovers with responsible, ecologically-minded guests, we can use recreation to fund the regeneration of land across our planet.
Come find healing in a garden.